I am  happy to announce that CAMotics will be at the Maker Faire this year. We  at Buildbotics LLC are presenting our CNC controller at booth 59931 in  Zone 2 (Northeast) in the Expo building. See the Maker Faire event map.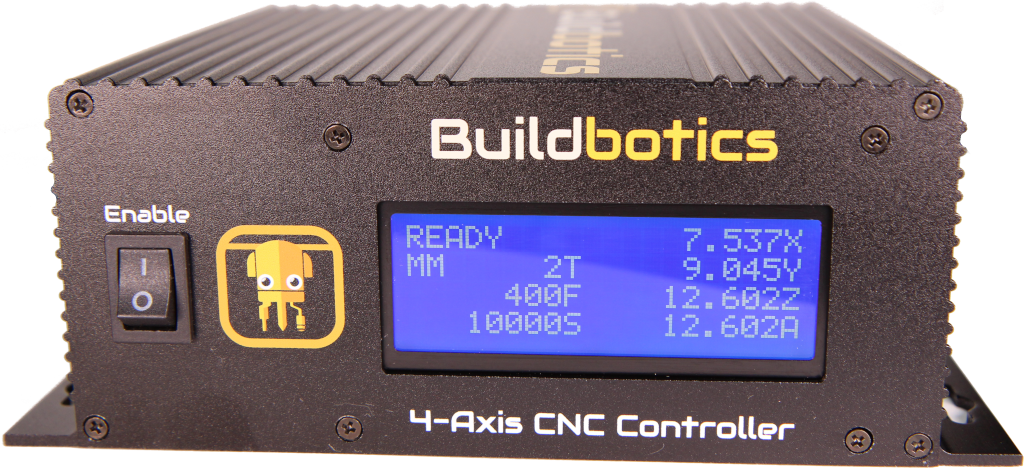 The  Buildbotics CNC controller drives up to 4 stepper motors at 30V and 6A  each. It can also control PWM and RS485 (Chinese VFDs) spindle drivers.  It integrates emergency stop, tool length probes and limit switches and  can switch two independent loads up to 15A. These load switches make it  possible to control mist or flood coolant, heated beds and hot-ends for  3D printers or LASER cutters and plasma tools. Position and zeroing the  tool head is easy using a standard and inexpensive USB gamepad  controller.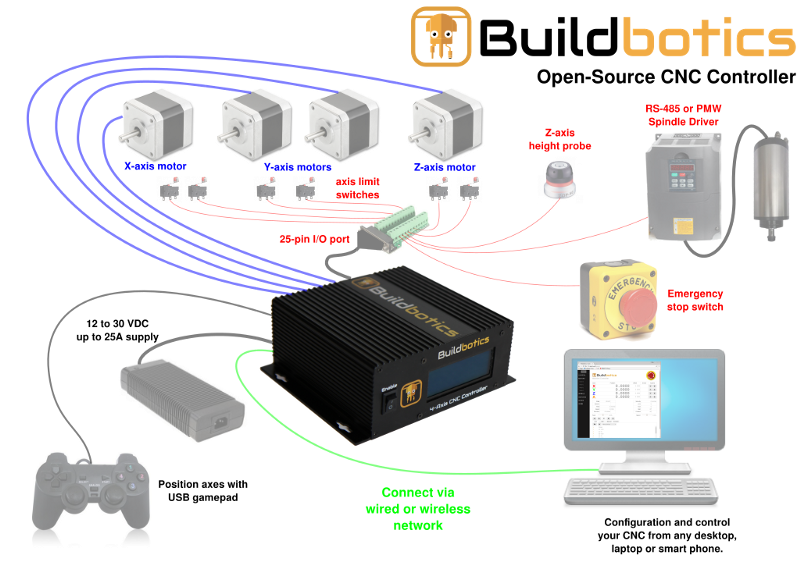 Our  controller understands GCode and can be controlled directly over WiFi  or wired network with CAMotics. This latter feature greatly simplifies  the CNC workflow. Simulate, then send your GCode directly to the CNC.
The  components of our product are being manufactured in China and we are  assembling the final product here in the US. Later this summer, we will  be accepting pre-orders for our initial factory. Sales will directly  support CAMotics development.
Come see us at the Maker Faire to see the Buildbotics CNC controller in action and find out more information.